Welcome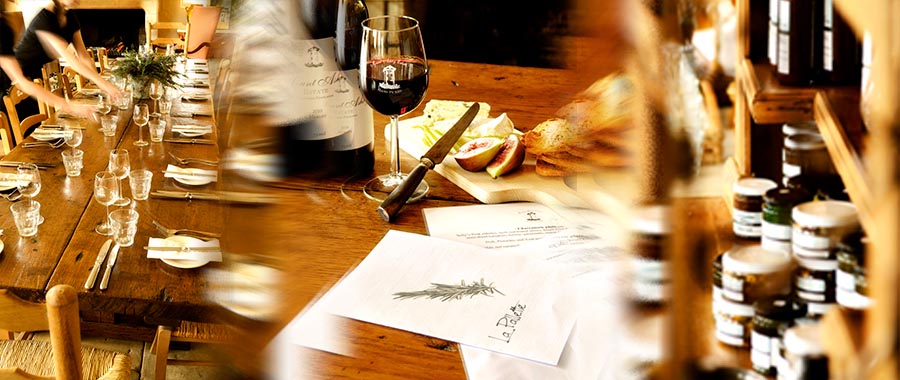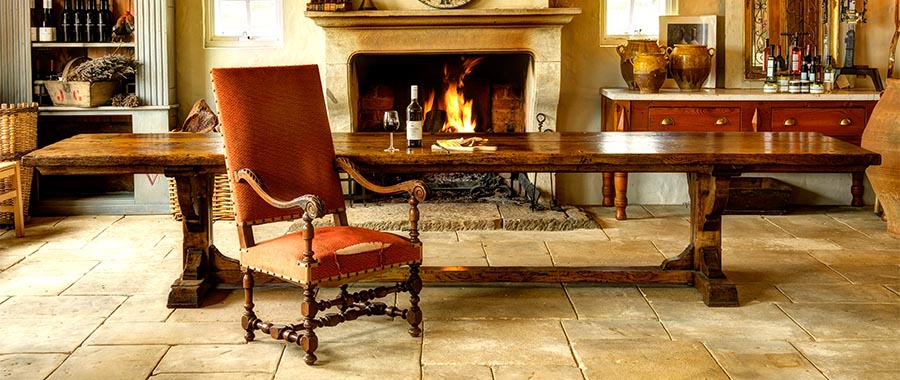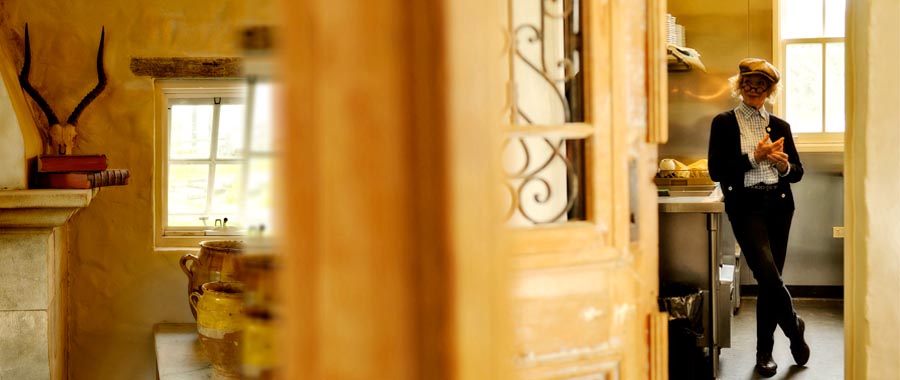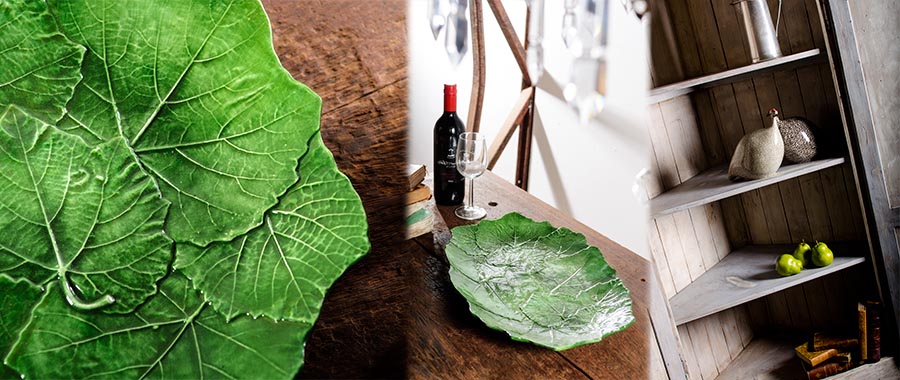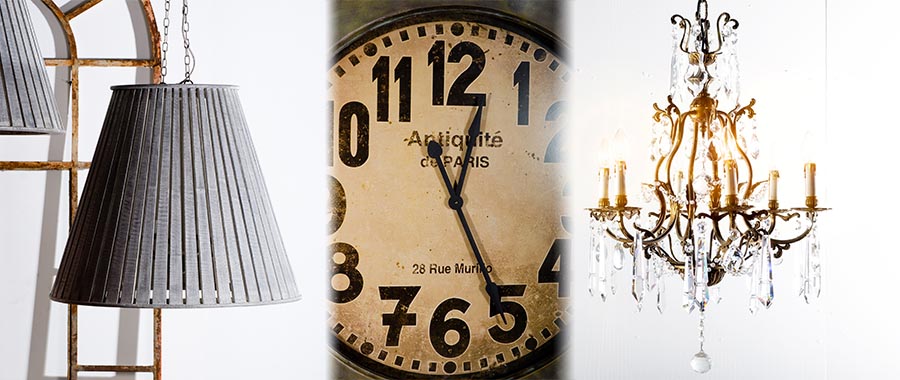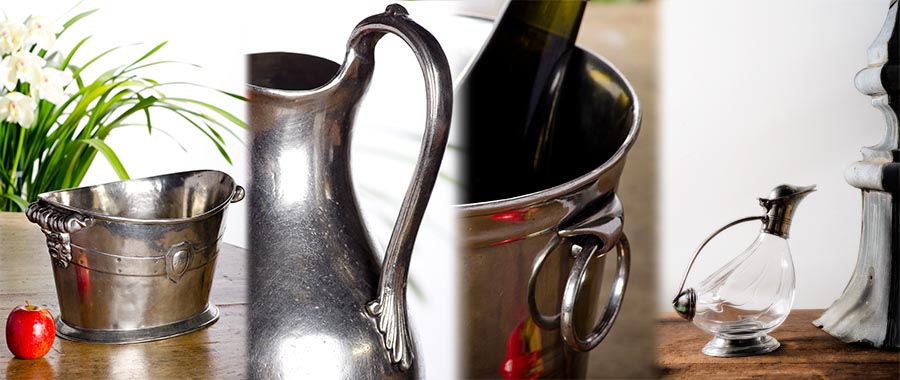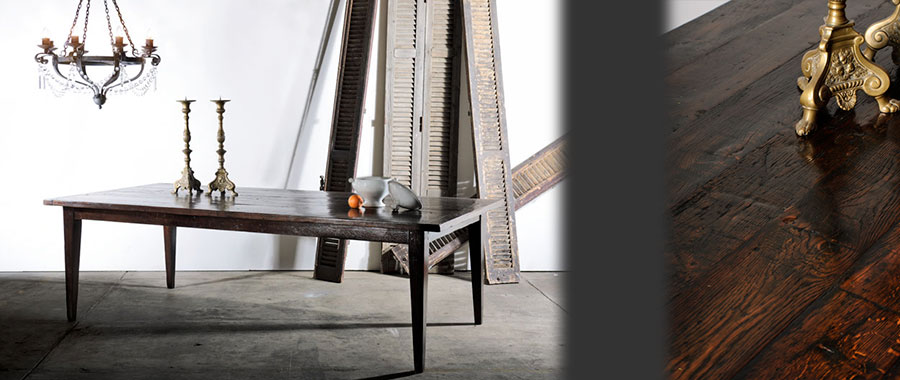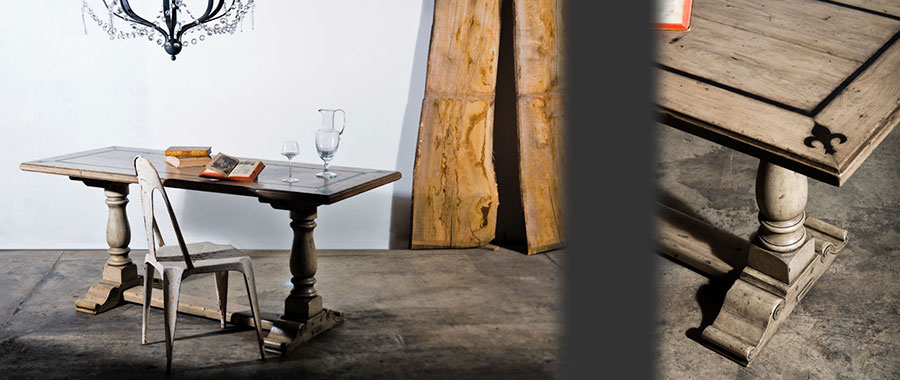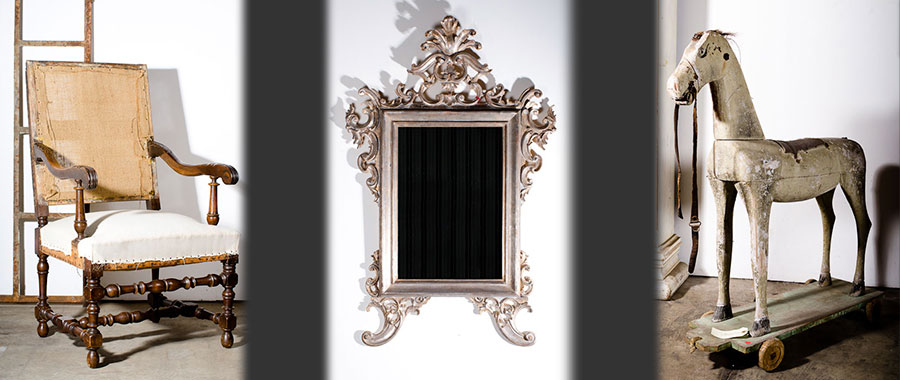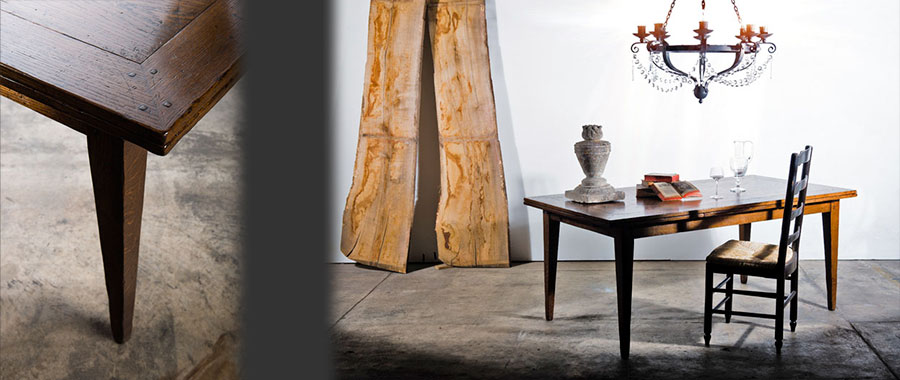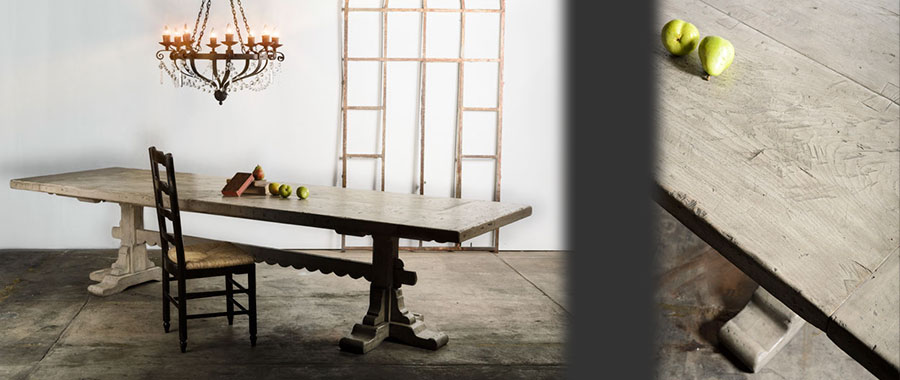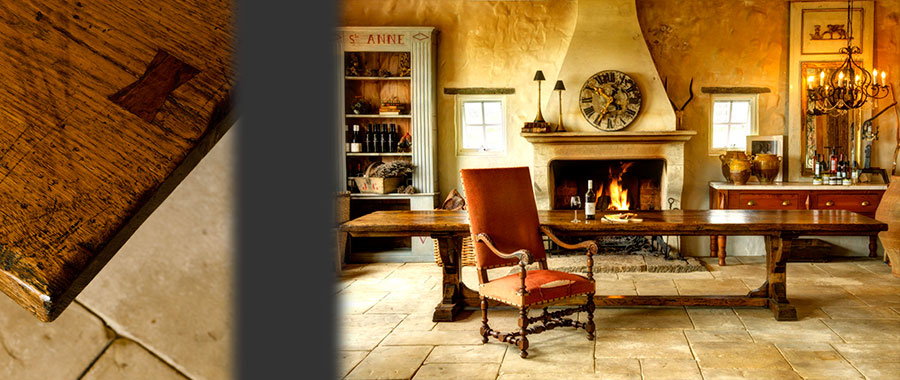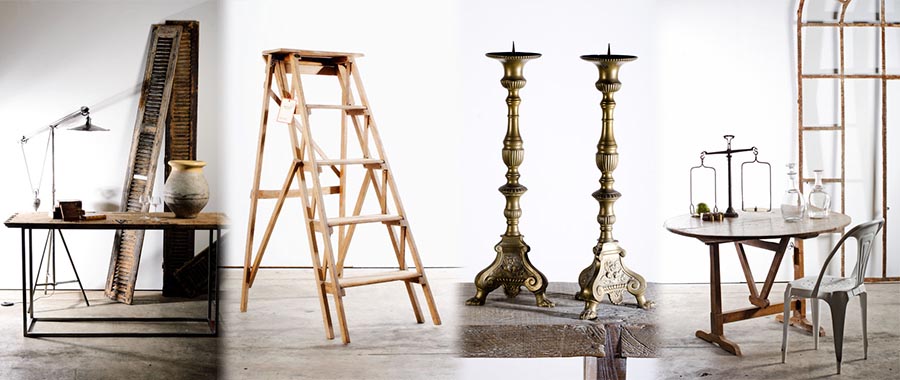 />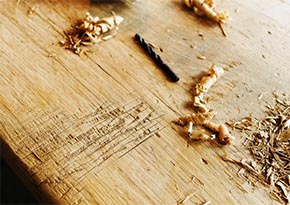 French Farmhouse Tables
Crafting Detail
Attention to detail is a benchmark that many aspire to, and that many fail to reach. The French Farmhouse range of custom made tables is built on this aspiration to excellence; each step in the process of creating a French Farmhouse luxury dining table is a step that assures the details are not missed. From the initial consultation with the client to determine style, dimensions, finish, and to incorporate any special requests; to the handcrafting of the structure of the table itself, a refinement of traditional methods dating from the 17th Century; to the artistry expressed in the methods of aging, distressing, and finishing. The entire process happens within tight parameters and assure the details aren't missed; construction and finish are both completed locally, in New South Wales.
From Trunk to Table
Not only 'process' yields detail and excellence. Imagination and the pursuit of an idea are equal partners. The idea for a French Farmhouse bespoke table germinates 400 years past, with the fall of an acorn in a French forest. The centuries pass, the present arrives, and the aging giant is taken before it falls. Its destiny - to stand as the centrepiece of the family home, boardroom, showroom floor, study – is waiting. That destiny is an idea grown from the imagination of one woman: Sally Beresford. An idea is nothing until it is made concrete, and Sally is nothing if not hands-on. What once was an acorn now rests in a mill, soon to be assessed under her careful eyes and discerning hands. The test, for Sally, is to decide whether the shape, the grain, the length, the integrity, of the trunk match the benchmark of excellence required for a French Farmhouse table. If "yes" is the answer, the tree will travel the months by sea to the far Australian shore, to begin the process that will make real the idea; that will make a French Farmhouse Table which will take its place in homes in Sydney, Melbourne, Adelaide, Brisbane, and anywhere quality and style are valued.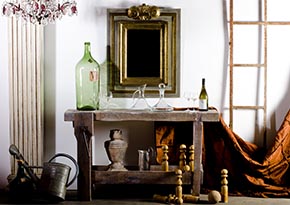 Antique and Contemporary
Style Search
The search for style can be elusive and leave you exhausted of ideas and imagination. No matter if you are in Sydney or Melbourne, or trawling the web from far away. When inspiration is in short supply, look for a rich vein to mine that will replenish what you have lost. A change of scene, a shift in focus, an unexpected inspiration, can all refuel the search. Or, you might look to a source that defines, redefines, and guides style; a guarantee of re-inspiration. The Sally Beresford Antique and Contemporary Collections work in partnership with the French Farmhouse range, to offer a style guide and inspiration for your interior design, decoration, and furnishing projects. Exclusive ceramics, luscious pewter, industrial and classic lighting, antique and custom made mirrors, dining and occasional seating, architectural and statement pieces, and objet d'art. Think of the Sally Beresford collection as an inspiration resource.
Focus and Refinement
More than this, a visit to the Mount Ashby Estate and the Sally Beresford Produce Store provides a chance to refocus, to shift your perspective, and to embrace a change of scene that will leave you wanting to return when you drive away. Lift yourself out of the familiar, the predictable, and transform your mode of focus. A day, or weekend, excursion from Canberra or Sydney is the measure of the time and distance required to make this investment. Experience a style fusion of rustic, refinement, rawness, tradition, country, and industrial. Step across to the Mount Ashby cellar door and Café 'La Palette' to indulge your appetite for delights of the wine and culinary sorts. A healthy imagination needs a body nourished and sated.
It's time to embrace the shift and refine your vision. Destination: Mount Ashby and Sally Beresford/French Farmhouse. And, when you drive away, remember, you can always come back, for fine food and wine, and to where your search for style will never be disappointed.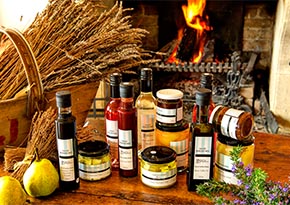 Food, Wine and Produce
More than Timber
A table is more than timber, more than structure, more than furniture: a table is the centre of a network of shared experiences. Given time, it will become a record; in the marks left on it and the memories made at it. What happens at the table is, in many ways, as important as the table itself, and was Sally's primary motivation for producing the French Farmhouse range of made-to-order tables. Part of a large family, she has a generous catalogue of memories founded on moments and hours spent at the family table; the children's homework, gifts wrapped and unwrapped, little hands with crayons, and meals shared. What better inspiration?
Sharing a Meal
Central to so much that happens at the table is the meal. To satisfy an obvious synergy, Sally has filled the Mount Ashby Estate cellar door and Café 'La Palette' with examples of her French Farmhouse dining tables. To sit and eat at a table, with friends or family, is the yardstick to measure its suitability and purpose. If good food and wine is at hand, all the better. Neither is in short supply at Café 'La Palette'. With Pinot, Merlot, and Chardonnay arrayed on the nearby slopes, Mount Ashby offers a boutique array of wines and, the Café's French-inspired modern Australian cuisine is always of standout quality.
Another innovation born of synthesising the influences in her life, is the new Sally Beresford Produce range. Introduced for sale at Mount Ashby Estate, the range is an evolution of elements that have complemented meals on plates at her own table and on the tables of Café 'La Palette'. Eaten as part of a Charcuterie plate, or as support cast in a main meal, all these treats have been concocted by Sally, in her own kitchen. Sally felt it might be right to share the goodness and make available these goodies, along with some new creations devised to harmonise with her classics, and any meal wanting a little something extra.
About Us: Style Making
What makes style: unique vision, bold choices, striking accents, contrast and fusion, a synthesis of innovation and tradition? If you're visiting the Southern Highlands, you'll find style exemplified at the Sally Beresford Antiques/ French Farmhouse Tables showroom, just outside of Moss Vale. The collection lives in the rugged, and historic, Produce Store, on the Mount Ashby Estate Winery, a charming spot surrounded by vineyards and grazing dairy cows. Sally Beresford is unafraid of bold choices, and her range of bespoke, locally handcrafted dining and occasional tables, fashioned from select French and European timbers, speaks to this with distinctive lines, and a striking synthesis of the modern and time-honoured. This treasure trove is not short on elements to accent your home: French Provincial and English Georgian antiques, architectural and statement pieces, and objet d'art, acquired on Sally's buying trips to France. How could your search for style be disappointed here? It couldn't.
Mount Ashby: Rustic Delights
You might think visiting one winery will likely be the same as the next; not so. Pick wisely, and your experience could be more unique than you expect. Mount Ashby Estate is one such charming find. Nestled into the north face of the mountain, it is the perfect setting to enjoy the fine wines and French-inspired modern cuisine on offer at the cellar door and Café 'La Palette'. You will delight in the rustic ambience of what was, originally, a dairy; the surrounding fields still graze Holsteins. Your red or white, or culinary, delights arrive at grand tables, locally handcrafted from imported French timbers, and available custom made. Step across from the cellar door to the historic Produce Store, and you'll find displayed more remarkable French Farmhouse tables, and the wonderful Sally Beresford collection of antiques and objet d'art. Driving away, you'll want to come again.
OUR BLOG: Custom Paint Finishes
: Refreshing Tired Furniture
Here at Sally Beresford/French Farmhouse Tables we strive to offer more. More than a simple repository for fine antiques. More than hand-crafted French timber bespoke dining and occasional tables. Of course, if you visit us, here in the gently hilled surrounds of the Mount Ashby Estate Winery, you will discover even more than the known quantities you might expect...
Here the more on offer is an enhancement, or a transformation, of something you already have but might not have thought to look at in another way. You must have a piece of furniture sitting somewhere familiar that no longer excites you, or the look of it has tired, and you have been wondering whether to discard it. Think again.
To view the entire article please click on this link: Custom Paint Finishes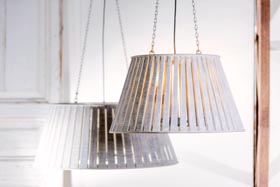 Small whitewashed pendant lamp with
slatted shade and three arms
Dimensions: H320 x W470 mm (body only)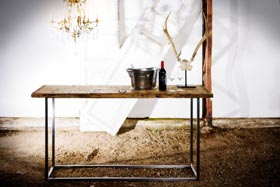 Spanish poplar board from 18th Century storage
box with dovetailing at the ends and metal clasp
in place now converted to console table on
contemporary metal base
Dimensions: L1700 x W550 x H900 mm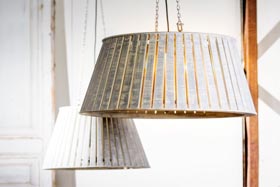 Medium whitewashed pendant lamp with
slatted shade and three arms
Dimensions: H320 x W750 mm (body only)